Publish your book everywhere.
Children's Book Writers For Hire
With our remarkable kid's book writing services, you can take your little readers on a fun-filled reading journey. Collaborate with Writers Clique's experienced kid's book writers to gain access to a whole new level of expertise in this genre.
Children's Book Ghostwriter For Hire
We Integrate Unique Ideas To Craft Remarkable Stories With Our Professional Team Of Children's Book Writers
Quick Turnaround
Time
We know the value of your time, and every second you spend with us is valuable to both you and us. We have well-trained and experienced children's book ghost writers who understand the importance of time management. They stick to your preferred deadline and accomplish their tasks within no time to keep a value for your work.
Professional Children's Book Writers For Hire
Writers Clique's creative children's book writers have the abilities, expertise, and knowledge to develop an engaging storyline that outshines among your reader to become the next bestseller while offering your little readers the to enter into the fantastical worlds of your imagination. Writing a children's book can be an intimidating task for you if you lack the required writing skills. So, if you have a fantastic storyline in your mind, you are more than welcome to partner with our experienced children's book ghost writers and develop a masterpiece ready to be published.
Personalized
Assistance
At Writers Clique, we consider our clients to be business associates. We strive to thoroughly grasp your book's specific needs and writing suggestions in order to make your day unique and leave a lasting impression on your audience!
Transform Your Ideas Into Timeless Classics For Unlimited Fun!
Children enjoy reading stories that make them happy and carry them to another world. It's critical to write a brief, descriptive sentences that can attract young readers' interest to develop a book that touches on crucial areas of easy, entertaining, and creative writing. Furthermore, youngsters enjoy looking at il and photos because they help them comprehend a topic better.
If you are a novice author or have recently switched from writing adult novels, creating a children's book might be challenging. It's fine if you can't seem to break free from your creativity block; our children's story book writers are here to help. We provide promising and dependable children's book writing services and guarantee complete satisfaction.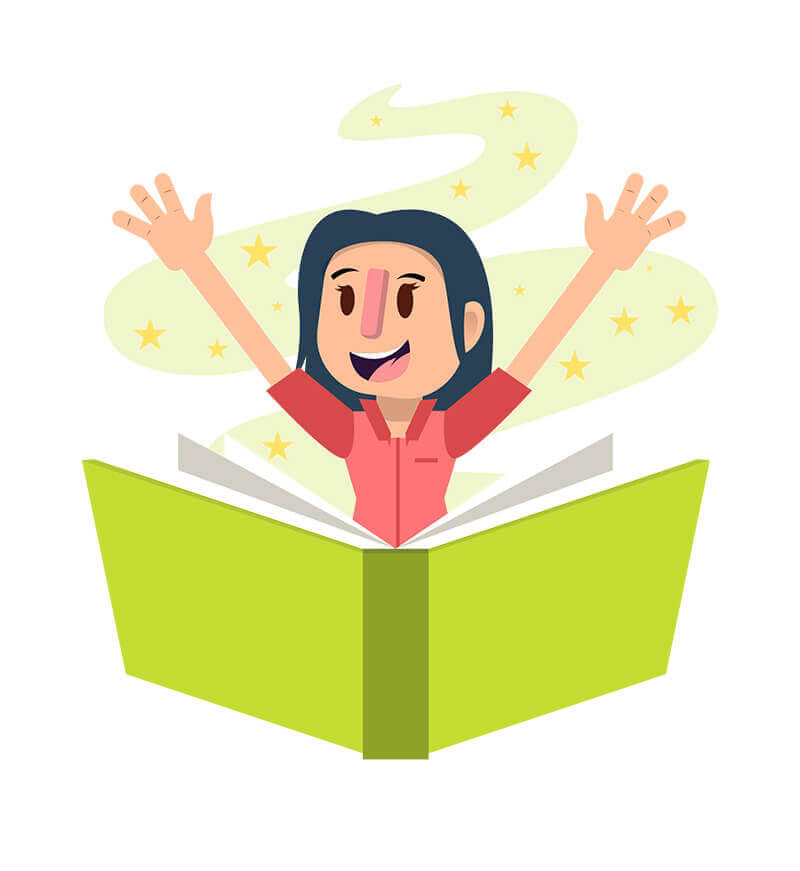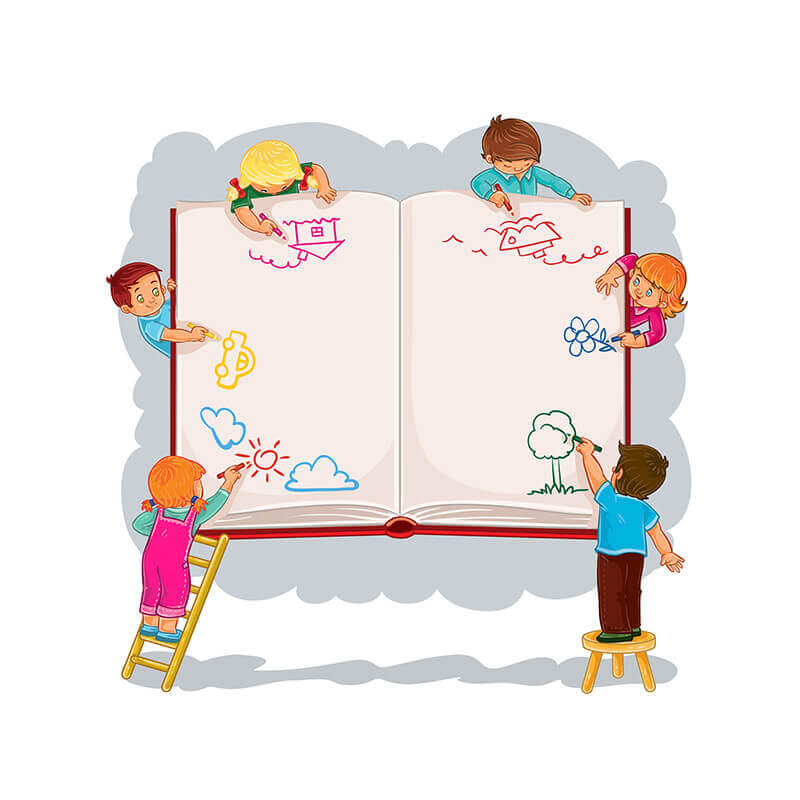 Unleash Your True Potential With Our Children's Book Writing Services
Share some creative stories with the younger generations, stories that they can connect to and learn from, stories that will inspire them to use their imagination and creativity. Our skilled children's book writers will assist you in realizing your fantastic and unique ideas for a new children's book. Children's innocent minds have the ability to retain a great amount of creative and inventive thoughts, but they constantly want some assistance to boost their creativity. Our innovative and ingeniously skilled children's book ghost writers provide original and engaging content that allows youngsters to expand their creative abilities.
The stories that our children's book writers create are suitable for children of all ages. Our children's book writers have a wealth of experience creating content for youngsters and can assist them in refining their talents. This has helped us attract a large number of young readers throughout the years. So, collaborate with our professional children's book writers to reveal your ode to the world.
01
Experienced Ghostwriters
We provide our clients with outstanding ghostwriting services. Let our experienced ghostwriters write your story. They guarantee an exceptional copy with their creativity and make sure that the quality will never be compromised.
02
Privacy
Privacy is an important factor when it comes to ghostwriting services. We take firm actions to ensure the security of your data and information. In addition, we build trust and effective communication with our esteemed customers to offer professional writing services.
03
Affordability
There are no hidden charges or royalties on our ghostwriting service. Instead, we offer our customers flexible payment methods and affordable ghostwriting services.
04
Customer Satisfaction
We understand the importance of your time and money. Our ghostwriters receive feedback and critiques, are consistent with you, and bring accurately what you want. We will be with you and make any necessary changes until you are satisfied.
05
Dynamic Stories
Our ghostwriting services are the best writing services with the greatest storytellers and professional experts in the writing industry. And our book writers are inherently incomparable when it comes to storytelling.
06
24/7 Customer Support
We will designate a dedicated account manager to handle the project when you decide to work with us. However, if you need assistance outside of business hours, our friendly customer representatives can help.
Contact Us Today To Get Your Ghostwriting Project Started!
Delivering The Best Writing Services Online
Get In Touch Now!
Children's novels are diverse in their nature, to the point that they may be classified as a unique genre. They are made to stay away from complicated concepts, strong emotions, and adult issues. In comparison to adult novels, they use simple language and plots, have a lot of drawings, and are shorter in length. In most cases, the purpose of publishing a children's book is to educate young readers on essential life values via fun and play.
A children's book's pricing is decided by the book's word count and total length. It is also determined by a children's book writer's professional expertise and prior successes. Our children's book ghost writers charge a reasonable fee for the production of your book, which includes fundamental research conducted through client interviews. Our writing team can charge more for detailed analysis to reflect the time spent doing research and applying the highest publication standards.
First and foremost, understand your target audience. The age groups of children's books differ greatly. If your story concept is more than a few thousand words lengthy and has the potential for rich worldbuilding, you might not want to turn it into a picture book. If you have a lighthearted and easy topic, you could find it difficult to extend it out into detailed chapters.
Choose the suitable audience for your book based on the subject, and then research the competitors. You will learn crucial facts that will help you write a better book and give you an idea of the outcomes you want to achieve.